Her biggest fear was that she would never see the day he got married…
For many moms, it's a lifelong dream to see your child walk down the aisle. For Kerry Huffaker, it's a dream she feared she wouldn't live to see.
Kerry was diagnosed with stage 4 brain cancer on February 18 and was given nineto 20 months to live. Her 17-year-old son Dylan knew that he couldn't changethe reality of his mother's dreadful diagnosisbut if he couldn't have her there on his wedding day, he wanted to make sure he gave her another cherished memory.
So with a box of chocolate long johns in hand, he popped the sweetest question to his mama while she was at one of her radiation treatments.
In rainbow-colored icing, he wrote: "Will you go to prom with me?"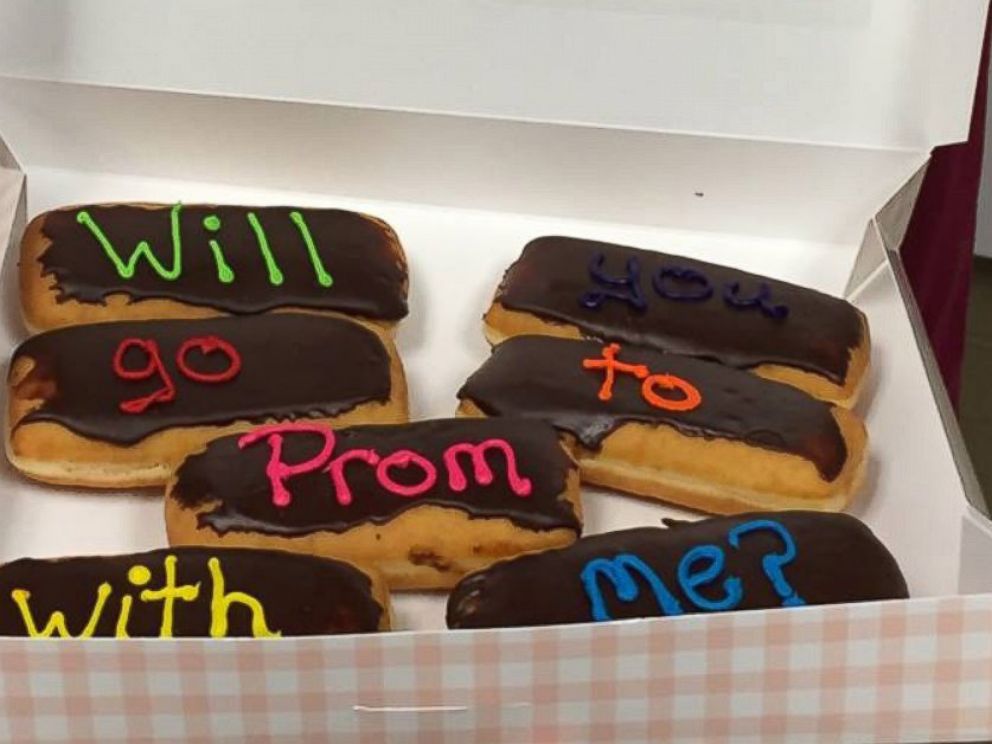 Dylan Huffaker
Kerry was so touched by the promposal that she hardly knew what to say. She couldn't believe that her handsome son would want to go with his "old, bald mom," but Dylan wouldn't have it any other way.
"I was taken by surprise, that's for sure," Kerry told ABC News. "I try not to focus too much on the future. I try to live today as best as I can, but [thought], 'Who's going to dance with my son when the mom is supposed to dance with the groom at his wedding day?'"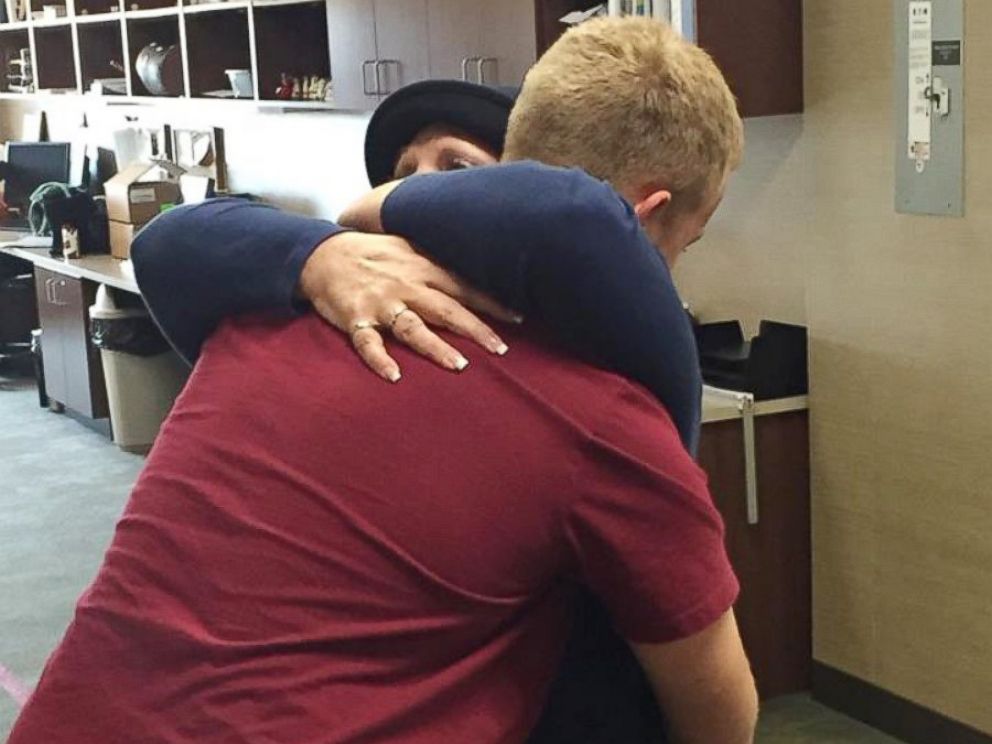 Dylan Huffaker
"My reaction was, 'You don't want to go to prom with your old, bald mom. You'll be embarrassed. And he said,'No I won't. I'll have the prettiest date there,'" Kerry added.
From opening doors to seating his mom for a fancy dinner, Dylan made sure she would have a night to remember.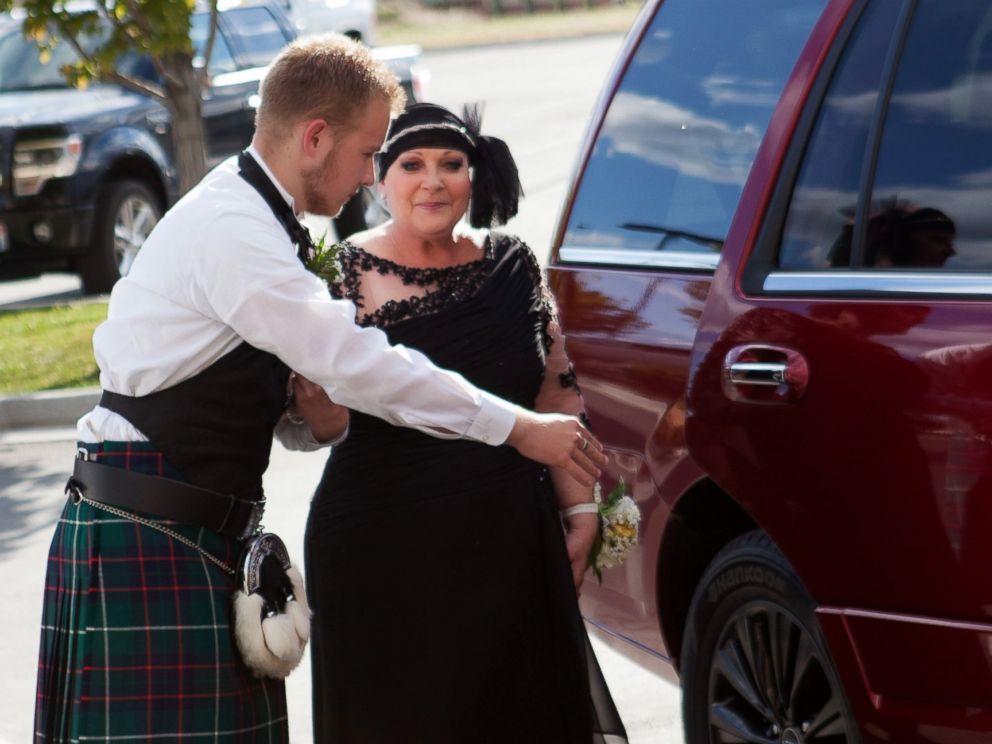 "That was the most beautiful I think I've ever seen her," Dylan told ABC News. "I thought about it and I can look back after years and years and remember who I went to prom with. I'll know it was someone I loved who meant something to me."
The Twin Falls Idaho mom had the time of her life at the Canyon Ridge High School Prom.
And the D. J. even made sure they got the dance floor all to themselves so that Kerry could get a glimpse of what it would be like to experience the mother-son dance on Dylan's wedding day.
The whole room was captivated as the two emotionally swayed to Garth Brooks' "The Dance."
"[The D.J.] cleared the dance floor and let us dance the first half, just me and my mom," said Dylan. "I put her through 17 years of hard times, so it's worth it to take her to prom. I love that my mom is as caring as she is. No matter what you're going through, she's willing to helpno matter what hard times she's facing."
Read more: http://www.faithit.com/son-asks-terminally-ill-mom-prom-kerry-huffaker-dylan/